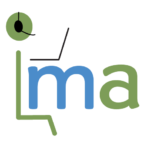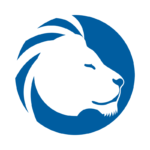 Unlock the Power of LionDesk CRM with a Personalized Zoom Call
Are you ready to supercharge your LionDesk CRM experience and take your real estate business to new heights? Look no further! 
Here are MarketingAdmins, we understand that harnessing the full potential of a Customer Relationship Management (CRM) system like LionDesk can be a little overwhelming. That's why we offer you the opportunity to have a one-on-one Zoom call with one of our LionDesk CRM specialists.
Why Choose a One-on-One Zoom Call?
1. Tailored Guidance: The LionDesk CRM is a versatile tool, and it's important to use it in a way that suits your unique business needs. With a one-on-one Zoom call, you'll receive personalized guidance and recommendations based on your specific objectives. 
2. Answer Your Burning Questions: Do you have a list of questions about LionDesk that's been growing over time? Our experts are here to provide you with answers, clarity, and solutions. No question is too small or too complex.
3. Save Time and Avoid Frustration: Trial and error can be time-consuming and frustrating. With a one-on-one Zoom call, we help you get straight to using LionDesk effectively. Say goodbye to wasted hours trying to figure it out on your own.
4. Customized Strategies: During the call, we'll help you craft personalized strategies that align with your business goals. Whether you're looking to improve lead management, automate follow-ups, or analyze your data more effectively, we've got you covered.
5. Increase ROI: The more you know about LionDesk, the more effectively you can leverage its capabilities. A one-on-one Zoom call is an investment in your business that can lead to a substantial increase in your Return on Investment (ROI).
How it Works
1. Schedule a Convenient Time: Simply schedule a time that works best for you. We have flexible slots available to accommodate your busy schedule.
2. Personalized Consultation: Our LionDesk experts will meet you on Zoom at your chosen time. Feel free to share your questions, concerns, and objectives.
3. Q&A Session: Ask any questions that come to mind. We're here to provide answers and insights that will empower you to succeed with LionDesk.
4. Hands-On Task Completion: As possible, we'll provide real-time task completion from within YOUR LionDesk account. If real-time task completion is not plausible, we quide you through the steps so you can tackle them on your own. You are in the driver's seat; we do our best to optimize our time together so you benefit.
5. Tailored Recommendations: Based on your unique needs, we'll provide tailored recommendations and strategies to help you get the most out of LionDesk.
6. Zoom Recording Same Day: We send you a follow-up email with your recorded Zoom session within 24 hours.
Ready to Elevate Your CRM Experience?
Don't miss out on the opportunity to harness the full potential of LionDesk CRM. Schedule your one-on-one Zoom call today, and embark on a journey towards increased productivity, enhanced client relationships, and business growth. 
Have questions before you purchase? Set up a quick 15-Minute INFO call.
LionDesk CRM Support vs. Our Personalized Service
LionDesk provides a robust support team to assist its users, offering valuable resources and assistance. We encourage you to take advantage; visit now. Our personalized One-on-One Personalized Zoom Call Service takes your LionDesk experience to the next level by offering several distinct advantages that go beyond what's typically included with the standard LionDesk support.
1. Personalization:
LionDesk Support: While LionDesk's support team offers general assistance, it can be challenging to cater to your specific business needs. They provide essential guidance but often follow a one-size-fits-all approach.
Our Service: Our personalized Zoom calls are tailored exclusively to you. We take the time to understand your unique objectives and challenges, ensuring you receive guidance and recommendations that align precisely with your business goals.
2. Immediate and Focused Attention:
LionDesk Support: LionDesk Support team members are juggling various inquiries, which can lead to longer response times and less focused attention.
Our Service: With a one-on-one Zoom call, you have our undivided attention. We address your questions and concerns in real-time, making sure you leave the call with complete clarity and actionable insights.
3. Comprehensive Training and Strategy Development:
LionDesk Support: LionDesk's support primarily offers troubleshooting and basic guidance. They may not have the time to delve into comprehensive training or strategy development.
Our Service: During your personalized Zoom call, we provide hands-on, in-depth training and work with you to develop strategies that are tailored to your business. We ensure you leave with a clear roadmap for success.
4. Proactive Updates and Advanced Insights:
LionDesk Support: LionDesk support is excellent for addressing immediate concerns and resolving technical issues, but they may not provide proactive updates or advanced insights.
Our Service: We keep you informed about the latest LionDesk features and best practices. Our experts share advanced insights and strategies that can help you stay ahead of the competition.
While LionDesk's support team is an essential resource, our personalized Zoom call service goes the extra mile by tailoring solutions to your specific needs, providing immediate and focused attention, comprehensive training and strategies, proactive updates, and fostering a long-term partnership. It's a value-added service designed to empower you and your business for sustained success with LionDesk CRM.
Examples of topics/tasks covered during a call (to give you a feel, come with your own questions):
Creating a campaign the correct way. We get you started with an organized framework for your campaign. If you have your campaign content ready, we can copy and paste live our your call.
Sending emails to contacts: How to create, save and send a one-off (or template) email or text to your desired contacts. Please have your content ready to copy and paste.
Segmenting your contact list. We can brainstorm with you how to best use the LionDesk labels for your biz then set this up together.
Using video! We explain the LionDesk video library, how to use videos in your communications, and even upload your videos if you have them ready as mp4 files that meet LionDesk requirements.
Working with your contacts: Everything you can do with your contacts (label, email, text, notes, click to call, reminders, campaigns, etc).
Topics WE DO NOT COVER:
LionDesk Power Dialer
LionDesk Version 1 (previous version)